Magento is very popular CMS which is vastly used for an e- commercial site. It facilitates huge data collection and customized option for content in websites, that's why it is being used by big e- commercial websites. Magento creates an attractive and user friendly website, which has made it popular across the globe. Many branded online shopping websites are successful by using this Magento. This article will discuss 10 global brands using Magento.
Ford is world's leading automobile company which has used Magento CMS for its accessory website. It has used PHP frameworks and Shockwave Flash Embed along with Fancybox java script. Using XHTML markup language, Ford's website provides very useful information such as exterior and interior accessories along with electronics, wheels and my vehicle option.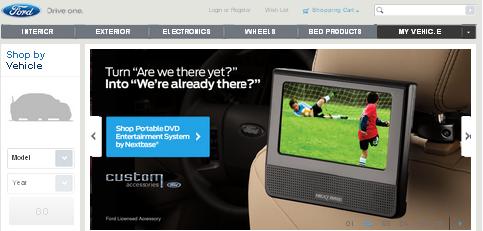 Preview of Ford
Samsung is well known brand in world for various electronics. Its online website Samsung mobile shop has used Magento CMS. Website has simple yet elegant look and facilitates many options for online customers who want to purchase mobile at best price. Les accessories, Les mobile options are given along with "My Samsung" information which provides very useful options to the customers.

Preview of Samsung
Olympus is a big brand name which is well known for digital cameras and best online shopping. Its online shopping website has used Magento CMS for commercial purpose. The website has very useful information such as: camera parts, lenses, audio, accessories and images of cameras to provide crystal clear image of each product. It has "My Cart" and "Wish List" option for easy transaction.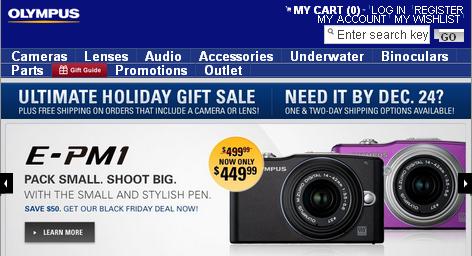 Preview of Olympus
Fox connect is worldwide known for entertainment website which has used Magento CMS for its various online shopping purpose. A visitor can watch, enjoy, share and entertain the videos, images, songs and movies. JavaScript DSK and Yahoo user interface have been extensively used in it for commercial purposes.
Preview of Fox connect
Golfsmith is well known website which offers many products including golf store. It has used Magento CMS for its official website. Website has many options like sport, shoes, team, tennis, accessories, apparel, balls, bags and many more things. All products are offered with some discount at best price.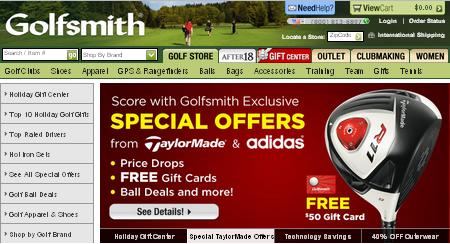 Preview of Golfsmith
Fiji water is well known brand of mineral water and the website of Fiji water has used Magento CMS FOR THE commercial purpose. The website comprises of options like products, plan, promotions and accessories. It has also used JavaScript library and used web applications like Quantcast Measurement for Analytics and Tracking reporting for the vast purpose.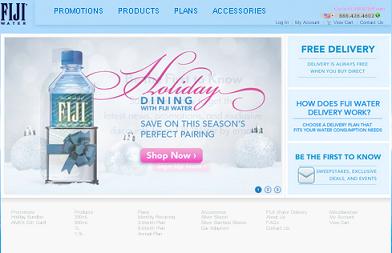 Preview of Fiji Water
Kipling is a world famous online shopping for bag collection which has also applied Magento for its website creation. The website is eye catching and facilitates shopping cart for visitors. Its home page is full of animated images of bags which attracts visitors' attention. Website has options like luggage bag, school bag, lap top bags, purses and many more products of bags.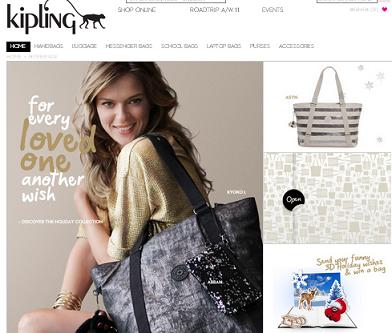 Preview of Kipling
Vizio is well known and world famous website which facilitates online shopping options for LED, LCD and HDTV. It is one of the leading companies of USA. It has also used Magento for online shopping official website and used Google analytics for tracking and reporting application. It has applied JavaScript library too.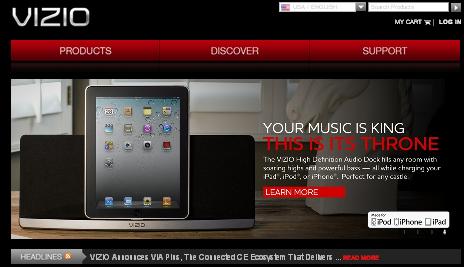 Preview of Vizio
Payrus is famous brand for card printings in categories like greetings, events, invitations and accessories, gifts and gift wraps. It has applied Magento CXMS for its commercial purpose. A visitor can open an account and thus enjoy online shopping with best offers. It provides shopping carts for easy transaction procedure. The website is very eye catching and attractive.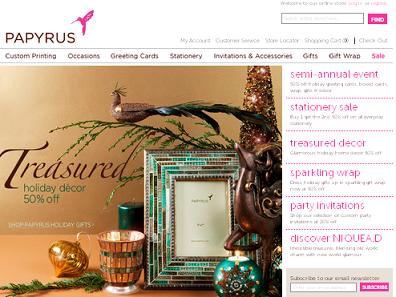 Preview of Papyrus
Bloom is also a world famous brand especially for ladies which provide online store for beauty products. It has used Magento CMS for its official website. It has given many attractive option for visitors which describes best brand, best offer at best price. The website has given plug in options with social media sites like Facebook, Twitter, and Google Plus to follow the link which had made it popular brand amongst visitors.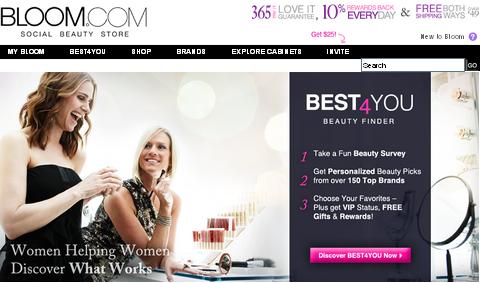 Preview of Bloom
Conclusion
As above discussed, many top notch brands are using Magento CMS which says that It is cost effective, easy to use and gives  attractive as well as eye catching websites, so Many branded online shopping companies are using this Magento for the vast purposes. This article has discussed 10 global brands using Magento.