Drupal has steadily been growing as a popular CMS with extensive usages for websites and online applications. It's a powerful platform with loads of features and hence, is preferred by many for their range of simple and complex websites. It's highly secure and thus, has become the most respected choice of top corporate houses and organizations globally. If you too want your website the benefits of attractive and feature-rich themes, premium themes have to be searched. In this article, 10 popular themes for Drupal 7 are discussed, like:
Zenith Theme is a premier theme designed and developed by VicTheme.com for Drupal 7 based websites and online applications. It contains 29 Block Regions and would be a good choice for news portals, magazines, blogs etc.  Priced at $59, this theme boasts of the Ajax Content slider and Sidebar block region.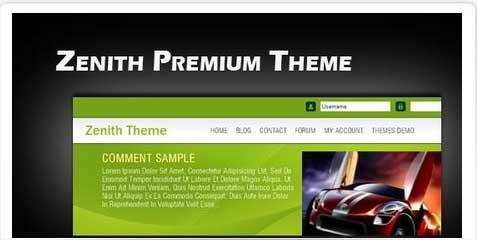 Preview of Zenith Theme
TechStop is a popular premium Drupal theme designed and developed by TopNotchThemes. Priced at $ 269, this theme is specially designed for e-commerce purpose. It gives special emphasis to product styling and shopping cart. Tech Stop has been designed so that online buyers can feel the superior shopping experience.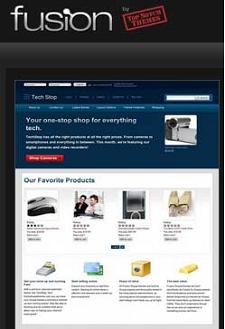 Preview of Tech Stop theme
GoVideo is a premium Drupal theme for video solution. Priced at & 99 and available at Themesnap.com, it offers video solution, video playback thumbnail designing for videos. This themes boasts of a load of useful features like blog, news section etc.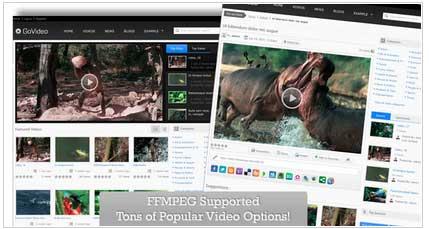 Preview of GoVidoe theme
Barracuda is a premium Drupal theme designed and developed by ThemeShark.com.  Priced at $70, this theme lends adequate support for CCK and Views Slideshow.  It boasts of 8 CUS (Custom User Regions) and gives the option of either flexible or fixed width. For cross-browser compatibility, it has been tested with popular browsers like Opera, Safari, Chrome and latest IE versions.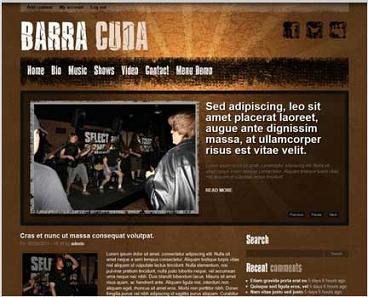 Preview of Barracuda theme
ProPhoto is a premium Drupal theme developed and designed by SooperThemes.com. Priced at Euro 65, this theme would be excellent for those who are desperate to display their work. ProPhoto would be wonderful theme for graphic men, film makes, photo buffs etc. if you are an artist of any domain, get this theme to excellently display the work to the masses.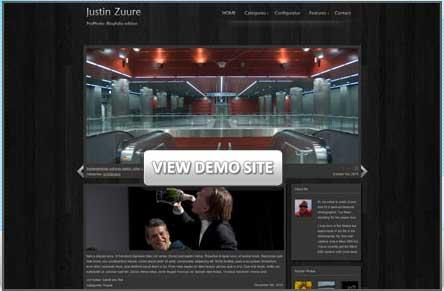 Preview of ProPhoto theme
AT Headliner is a premium Drupal theme available at Adaptivethemes.com. Unlike other standard themes, AT Headliner simply stands out for a range of theme settings and loads of features. The feature like Google Fonts, additional theme settings, top-notch design and availability of a high-quality demo site make it a theme to buy.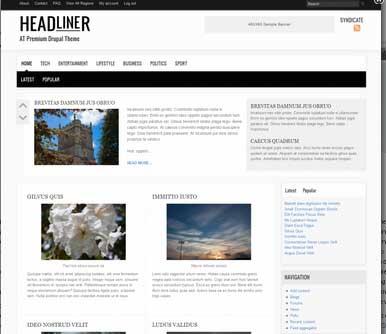 Preview of AT Headliner theme
CMS Credibility is a premium Drupal theme designed and developed by CMSquickstart.com.Priced at $150, Credibility would be a common theme to be used as per varied needs and specifications. It enables easy creation of page layouts into hundreds and it becomes possible for its 17 block regions. It also offers many up-to-minute theme settings besides 2 drop down menu etc.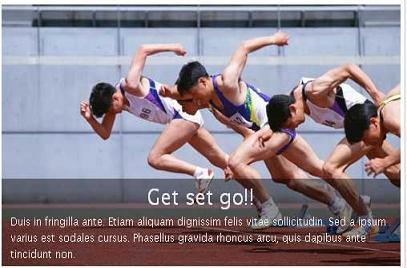 Preview of CMS Credibility Theme
Unite Business is an exciting premium Drupal theme designed and developed by Themesnap.com. Priced at $ 59, this theme has been loaded with 5 skins and 2 dynamic slider choices for users. It looks attractive and scores for customizations facility. A blog, business or portfolio would be best suited for this excellent theme.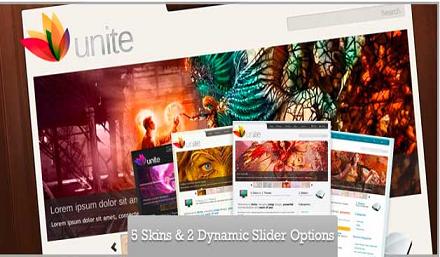 Preview of Unite Business theme
Nagara II is a premium theme designed and developed at Symphonytheme.com. Priced at $ 60, this theme is almost a perfect tool for newspapers. This theme is heavily inspired by the theme design and features of the BBC and thus, would be a good choice for news domain.  Loads of color choices, desired topography and a layout with elegant grid base make it a must-have option.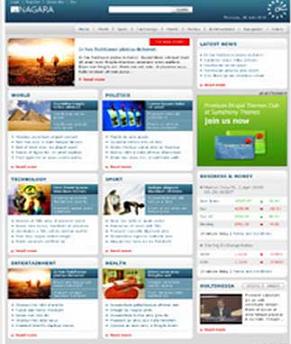 Preview of Nagara II theme
Acquia Marina is a high-quality and extremely advanced premium Drupal theme developed by TopNotchThemes. It has a range of exceptional theme settings and enables desired flexibility as well. With 15 block regions and extensive cross-browser compatibility test, Acquia Marina has proven to be a wonderful Drupal 7 theme.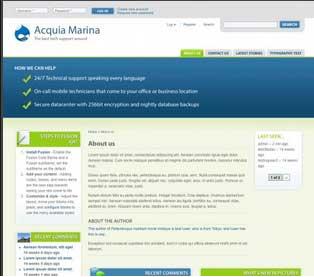 Preview of Acquia Marina theme
Conclusion
There are thousands of free and premium Drupal 7 themes available in the market. If you want your website or online applications to stand out from the crowd, premium Drupal themes have to be picked. This article lists 10 popular premium themes for Drupal themes and invites users to add more to the given list.