To easily and effectively run a website, its initial setup and configuration has to be managed. If a website is easily set-up and configured by even a minimum technical knowledge, it would be easy to use and simple to manage. There are some popular Drupal modules that would make content management easier for users and developers. In this article, some must-have Drupal modules for easy content management have been discussed; like
Administration Menu is a useful module for Drupal and provides an attractive admin navigation bar. The horizontal bar is provided right atop the web pages so that users can easily navigate through the admin interface. Removing problems of the default menu system, this effective module enables quick and easy content management through the navigation menu.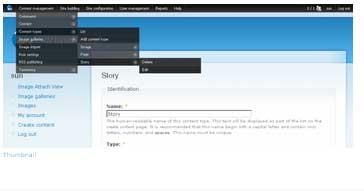 Preview of Administration Menu module
Content Access is a useful module for Drupal that deals with the access of the content. With the help of Content Access, permissions can be managed for the content as per the need. For each type of content, this module enables permissions for the command like edit, view and delete. Now access settings could be easily done.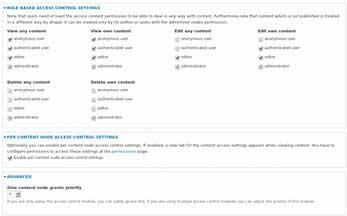 Preview of Content Access Module
Backup and Migrate is another useful module for Drupal that offers ease for content management. This module enables ease for the backing up task of the Drupal database. It also offers easy and simplicity when the database is copied from one Drupal site to another one. This module also offers the ease of selection with the tables and data for backup purpose.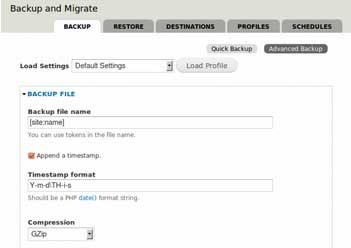 Preview of Backup and Migrate module
Pathauto is another module for Drupal that helps in easy content management for users and admin. It enables automatic URL-generation and thus, you're no longer required to assign a specific URL for the content added on a frequent basis. Thus, get the Pathauto module installed to set automated URLs for the available content.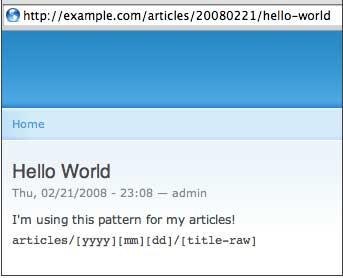 Preview of Pathauto module
Wysiwyg is an editing module for Drupal that enables the ease of editing of content for client-side editors. Once this module is installed for use, there won't be need of other Drupal modules for the same task. More so, it easily supports all types of client-side editors.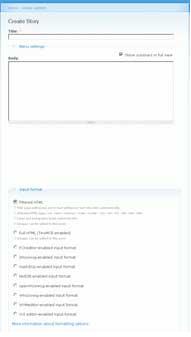 Preview of Wysiwyg module
IMCE is another useful module for Drupal that is good for easy content management. First of all, this module provides control to users related to the files uploaded on the server; it also offers an opportunity to upload new files. If you're planning to use this module for video and audio, it won't be that much effective. However, it would be wonderful for images and files.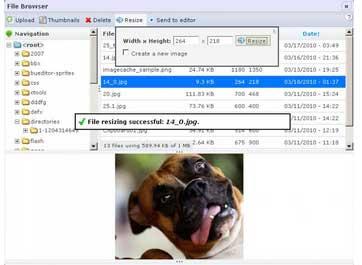 Preview of IMCE module
Embedded Media Field is an essential Drupal module that enables ease of content management. With the help of this module, specific content fields are created so that third party providers can offer and accommodate their diverse forms of content. This module enables easy accommodation of video, files and images by the third party.
CCK is one of vital modules that enable easy content management for end users. It gives opportunity to add varied types of content to the existing one; more so, it also enables addition of fields to the available content. A wide range of new content types, like blog etc can easily be created by this module.
Trigger is a useful yet underrated module that prompts a specific action based on a trigger. The actions could be driven by a range of functional tasks or advanced actions by the system admin. The list of actions includes email forwarding, node publishing, gagging of a specific user etc.
Views is a powerful Drupal module that brings ease of content management.  This module brings ease to organize and manipulate content as per the specifications and needs. Complex sidebars would be generated using this module. Simple news lists can be easily created to display on web pages as per the needs.
Conclusion
Modules that offer ease for content management is a vital need for effective website control and administration. There are a range of Drupal modules that bring similar kind of ease for the website. This article has listed 10 popular Drupal modules for easy content management and invites users to offer more names.