Magento is one of the most popular e-commerce store development software. It's been only 6 years since Magento has come into the market, but in such a short span of time, it's become home to approx. 150,000 sites, which includes some ecommerce giants like Harvey Nichols, GANT, Gieves & Hawkes and Paul Smith. However, building an ecommerce site using Magento takes a lot of skills or else its usage would have been much more than what the stats tell us. But that shouldn't be a concern for a merchant or business individuals or companies planning to make their way into ecommerce, as it's a web developer's or PSD to Magento Conversion service provider's task to build a highly efficient e-store for them.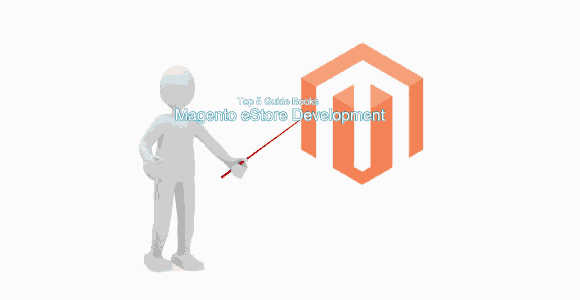 And to bring out the best from web developers, Magento offers two different kinds of certifications, namely; "Magento Developer Certification" and "Magento Certified Developer Plus". But it's not easy to pass these certifications in Magento eStore Development as you really need sound theoretical as well as practical knowledge on Magento. For example; you must be well aware of how to develop Magento based themes from scratch to build an e-commerce store, and how to make it compatible with Smartphones and Tablets. But don't worry if you are just a beginner or an intermediate, listed below are top 5 books that will make you an expert in Magento eStore Development in quick time, and if you want you can even go a step ahead and take the certification test confidently.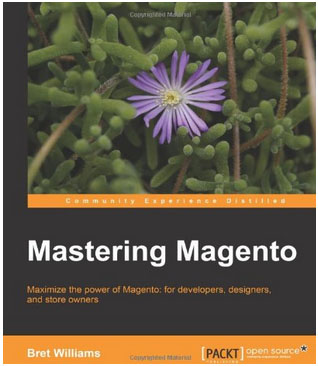 This book has been written by Brett Williams, the President/CEO of Novusweb, who is also known as the E-Commerce Guru. In this 300 page book, he talks about creating a solid plan for developing a Magento based store. With this book, you'll be able to gain a thorough understanding of Magento. For example; you'll be able to manage multiple eStores in a single installation. You'll know how to support multiple languages and currencies in your eStore, and what are the techniques for making customized designs and layout for your shopping portal.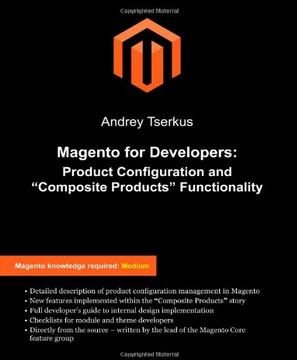 Product Configuration and "Composite Products" Functionality: This is one book that every aspiring ecommerce web developer should read and learn from. It's been written by Andrey Tserkus, who is the Magento Core Team lead developer. He really knows Magento inside out. This book covers the management of product configuration in detail, for which various diagrams, screenshots have been used. With this book a reader can expect to gain an in-depth knowledge about using the Magento platform, which will eventually help to learn the actual development process in a short period of time.
This book has been developed and written by Darko Goles, who is a Magento Certified Developer, and well known in the web development industry as a Magento API expert. With this book, Dark Goles has described the importance of mobile, and how a developer can unleash the power of Magento Mobile to build an enchanting eStore which is pixel perfect, and runs smoothly across all Smartphones. The reader of this book will learn about configuring the Magento Mobile Application for Android and iOS platforms, creating an altogether different store view with mobile theme, configuring payment methods for Smartphone, and how to utilize the Magento previewer application for testing and previewing the mobile store before publishing.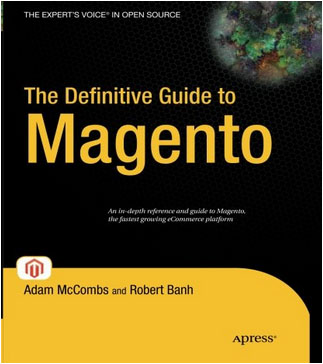 In this book, the author Adam McCombs takes a comprehensive approach to make developers understand what they need to build exciting shopping sites using the Magento platform, which is not only robust, but also flexible. He describes how you can work with the Magento API, customize Magento's appearance according to your won or clients' requirements. Once you are done with this book, you'll be confident enough to take on your clients' projects and provide them with customized Magento based shopping portals, from where they can easily sell, manage & add or remove their products, customers and orders. In addition to this, you'll also gather knowledge about creating your own Magento extensions, which will eventually help you in your projects.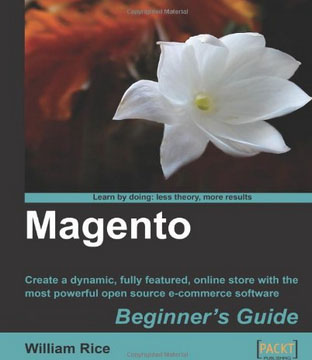 This book can be termed as a complete guide to learn Magento from the base, as it describes the entire system requirements like what all you need to kick start your Magento based project. Its author William Rice is an experienced software training manager based out of New York. He has written various books on Moodle, Blackboard, and Magento, and he knows quite well what it takes to train a beginner in web development, especially in ecommerce. This book covers almost every segment of Magento, which includes creation of categories, products and attributes, taxes, adding new products, customization of store appearance, accepting payment, configuring shipping, etc.
We believe these books would help you launch yourself as a complete Magneto developer with all the required skills, and knowledge. However, if you think we should have included some more useful books you are aware of, then please let us know via the comment section given below.