Web applications save time, easily maneuver typical tasks and documents for designers and users. These web applications contribute to efficient handling of tasks and are inexpensive. Tasks of image editing, text formatting, notes and many others can be managed. In this article, we would discuss the top 10 time saving web application for developers and designers.
A free online invoicing tool and application. Helps design invoices for free, automated from recurring invoices, all accepted payment systems from paypal. This application software is highly modern with small CRM as the development for organization capabilities in payments integration and simplicity. An inexpensive way to achieve small branding effects.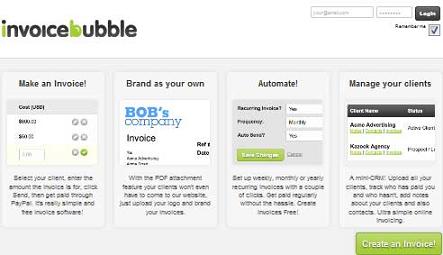 Preview Of " Invoice Bubble " Application
The essential tool and application software for the designer. This tool helps in making an easy list for checking all the relevant documents, tasks, processes and work completed by user. For most web enthusiast and designers this tool applies creative listing of work completed and acts as a checklist. Saves time by making check list of to-do activities.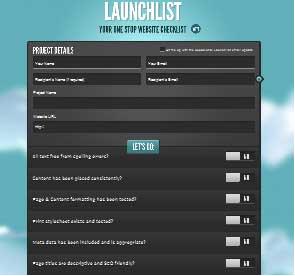 Preview Of " Launchlist " Application
The developer of the application software is Colorzilla. The application is more of photoshop like CSS editor. The tool specifies gradients for pure CSS3 with the pure advantage of not using any images or repeating backgrounds in gradient effects. These gradients would work with all browsers. This tool has a whole lot of features packed – opacity support, image imports, adjusting and saving gradients, complex gradients and cross browser CSS support. Provides accurate editing and time saving from effective gradient effects.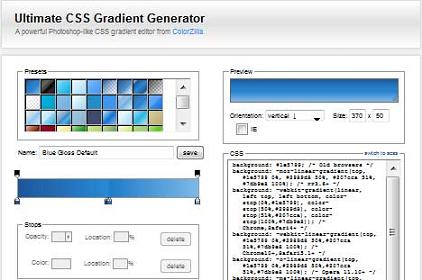 Preview Of " Ultimate CSS Gradient Generator " Application
The tool and application software – privacy policy creates user friendly tools with professional policy tools. The privacy policy can easily allow the visitors to gain insight into what the tool would do with customer or client information, information gathering methods and storage techniques or methods. It is essential for an accurate private policy for business people and designers. Generating private policy for the user with authentic coverage and thus saves time.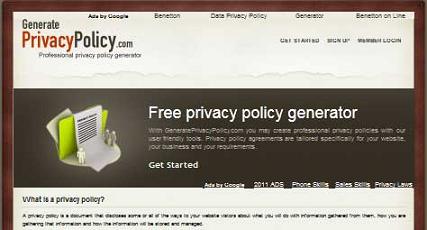 Preview Of " Privacy Policy Generator " Application
The online editor for the CSSmate is a software application where the images and text can be edited and checked for positioning, backgrounds and other effects. Is beneficial for saving time where image editing is concerned.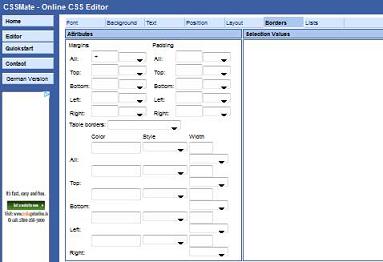 Preview Of " CSSMate " Application
The CSS3 transforms is one of the available software's on the internet for developing transforms. Latest released in 2011 which is still experimental and requires specific prefixes in browsers. A fair application tool for quick changes in text and designs.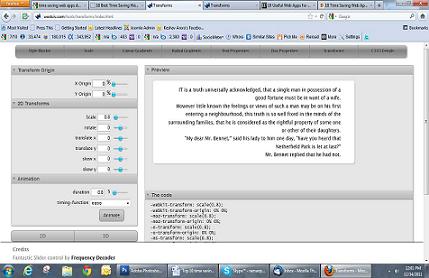 Preview Of  " CSS3 Transforms "  Application
The html canvas provides a support for the screenshot based on only the information based on page. It takes screenshots of webpages and from user browser. It has a whole lot of browsing capability. Provides backup and support for browsing database and is a simple tool to keep.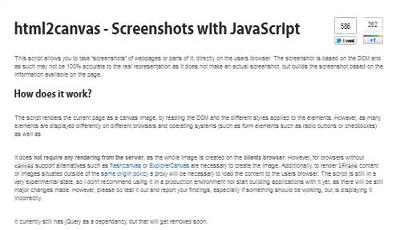 Preview Of " HTML2Canvas "  Application
The CSS menu is an effective tool in developing menu tabs and drop down menus with CSS in a few simple clicks. The added safety of wide ranging options in form of features like – submenus, designs, GUI and properties for CSS. Creative tool for increasing facilitation of navigable menus and custom pages.
Preview Of  " CSS3Menu "  Application
An easy and simple tool for creating or generating online forms made in CSS. These forms get produced in a few simple clicks, with a custom based design and derives time saving for the developing capability in forms creation.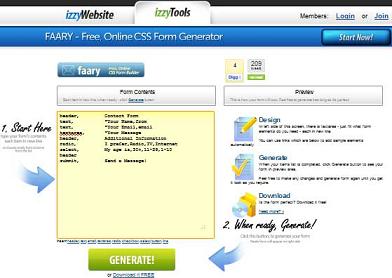 Preview of   " Farry CSS forms"  Application
It is a time saving tool for sharing comments, ideas and images with friends and colleagues. Easily updates data and text with the note making application while the tool is available on the internet.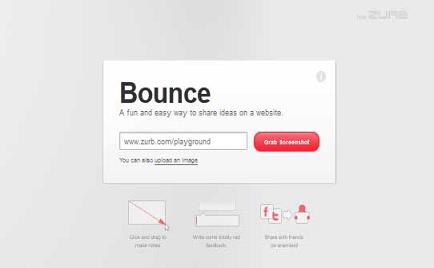 Preview Of " Bounce "  Application
Conclusion
Time saving applications for designers and developers are handy web based applications -simple and fast to use. In this article, we have discussed the 10 frequently used web applications for developers. Readers are invited to submit their comments and views.