Even though Joomla is the second most CMS in existence today, it is not a type of software that can be used to achieve any functionality that may be required from a website. At least the basic Joomla CMS software itself cannot be used for complex tasks without some serious code change. But fortunately Joomla developers anticipated this and provided us with a provision of extension. You can just plugin an external extension to the software and viola, your site now do what you wanted it to do. Thanks to this feature we now have hundreds of free and paid extension that are available on the internet, and each month, a 10 or more are added to the list. So to keep you up to date with so many different extensions, here is a list of the latest Joomla extension that you can use for you website.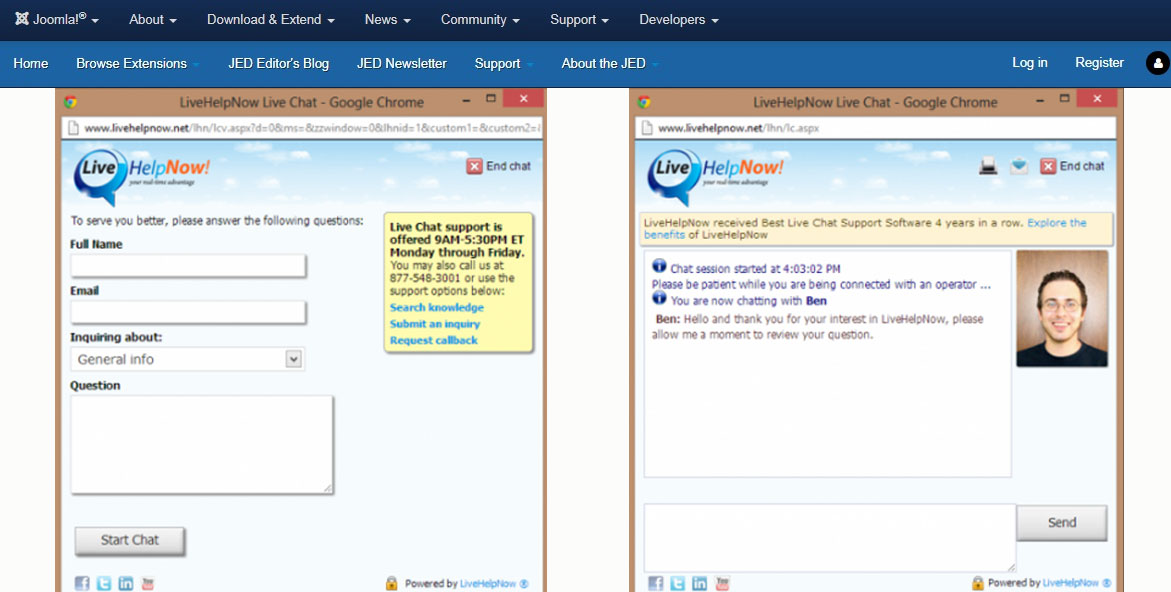 Responsive and affordable help desk software, Live Help Now can be used to integrate multiple functionalities to your website such as a live chat system, a real time online ticket system, a Callback Request system, and a robust Knowledge Base system. Complete with visual tabs, Live Help Now is one of the most promising new extensions of Joomla. The extension supports both Joomla version 2.5 and above and version 3.0 and above.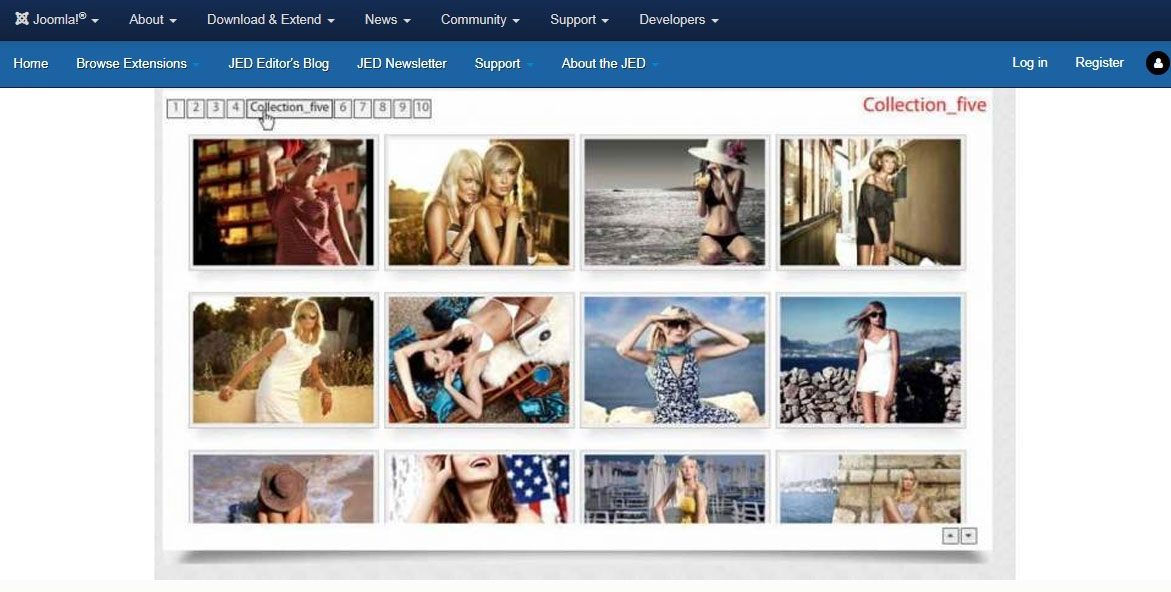 Small, fast, customizable, and useful, Smalight is one of the best image gallery extensions that we have come across in recent days. The extension can be used to display images in a variety of different styles like Full screen display, enlarge display, thumbnails etc. There are 10 different types of galleries that can be used to display images through this extension. Smalight extension can only be used as a module though, and is compatible only with Joomla version 2.5.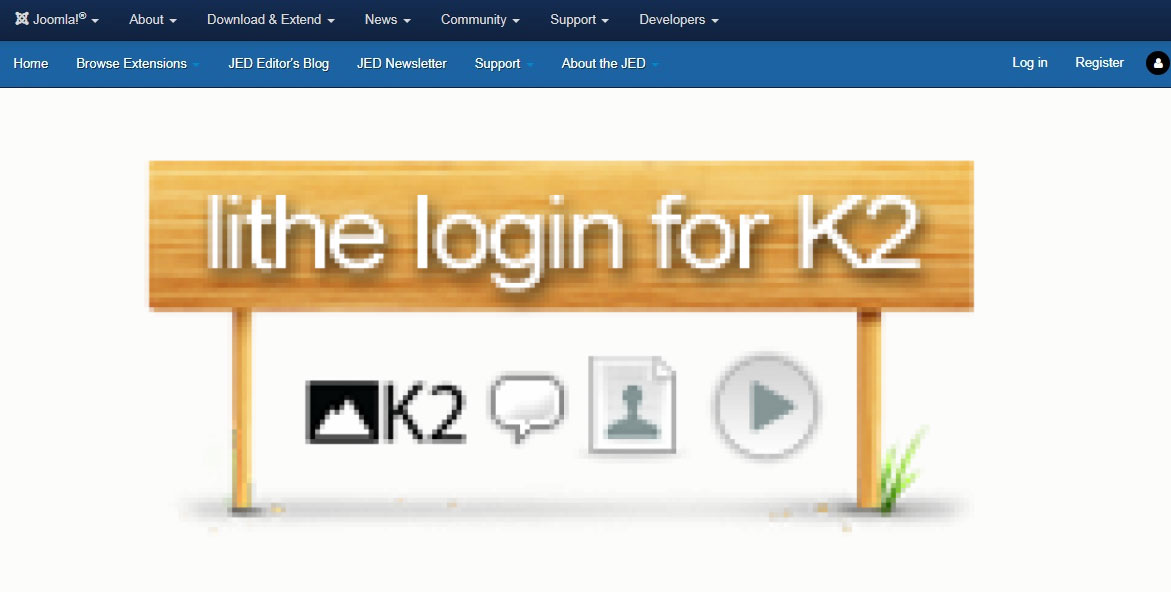 As the name itself suggest, Lithe Login for K2 is a module extension that can be used to embed horizontal as well as vertical login input boxes. This light and thin login module is especially useful for those sites that are low on space in their pages or are thinking of using a new style for login boxes. This module is compatible with Joomla version 2.5 and 3.x only.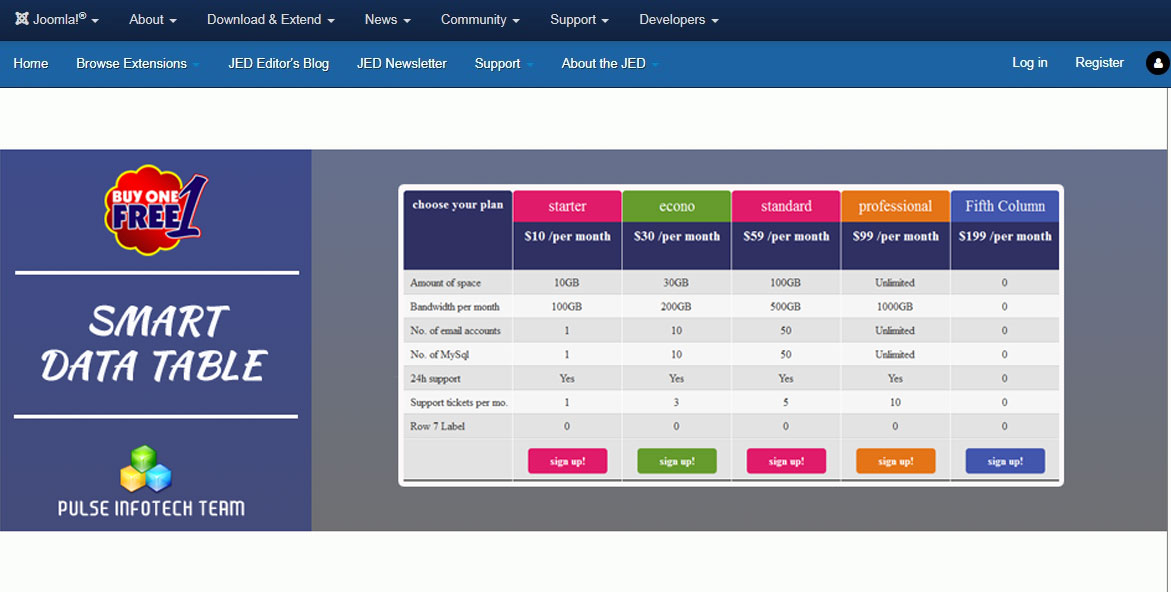 Smart Data Table is a responsive module that can be used to create attractive data tables and data representation charts for a website. It is highly useful for technical, financial, and informational websites or any website that wishes to display data in tabular forms. The user can control size, color fort of the displayed text and maintain data from the admin screen itself. This module is compatible with both Joomla 2.5 and Joomla 3.0 versions