Contact form is one of most important element of a website, as it's the one that lets your web visitors to get in touch with you quite easily. But making a great user-friendly contact form is a tough and time consuming task, as you need to validate all your form fields. And if you too are struggling with the same on your Joomla based website, then you can try and install any of the top 5 contact form extensions for Joomla websites listed below in the article.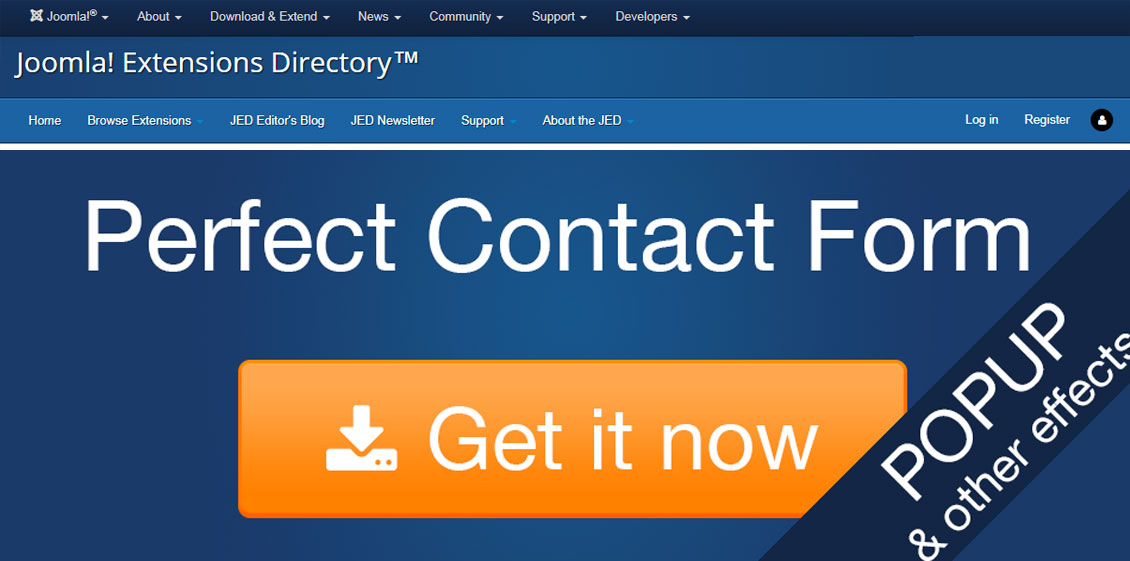 It is one of the top rated contact form extensions in the entire list of Joomla Extensions as it has got a rating of 4.99 out of 5. It comes with plenty of features that you may not get in every other contact form extension. Some of its most popular features are; multiple email recipients, BCC, automatically fill in user name and email, vertical and horizontal tab, 9 custom fields type that includes text, text area, select list, multiple select, radio group, checkboxes group, calendar with date picker.
It also supports all modern web browsers including Internet Explorer 7. You can use it as a call me back, feedback, quick contact form. One can even change its overall appearance by changing its font size & color and background color. It also offers spam protection without captcha, and email flood protection. The Perfect Ajax Popup Contact form is compatible with Joomla version 2.5 and 3.00.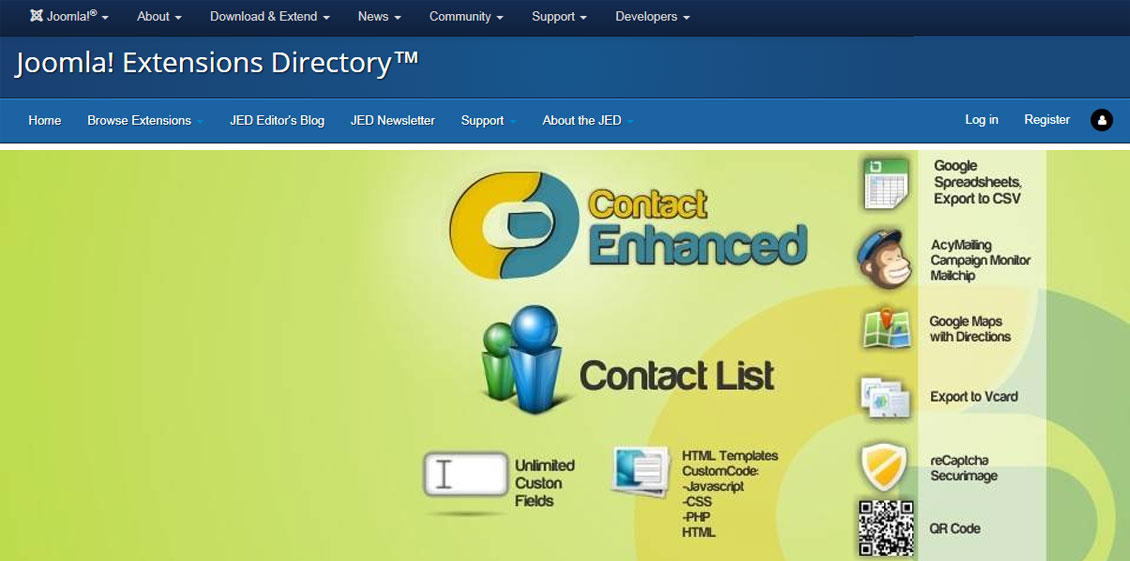 It's a contact component, which is based on the Joomla Core contacts. But it also offers a wide range of advantages over the other available contact extensions and components. By using this, one can add n number of custom fields in the contact form, which includes Text, Multi-text, Checkbox, Number, Number range, Multiple File Upload, Radio Button, SQL, etc. To validate all the form fields it uses Joomla's default JavaScript Library named as MooTools.
To keep spammers away from filling up the form using bots and software, it uses Captcha image, for which you can select from the three available captcha engines including MathGuard, Re-CAPTCHA and SecurImage. One can also integrate the Google Maps in the contact page using the exciting Joomla extension. Additionally, it can also be integrated with a variety of Newsletter system campaign monitor such as AcyMailing and MailChimp. This extension is compatible with Joomla version 2.5 and 3.0, and it has received a rating of 4.98 out of 5.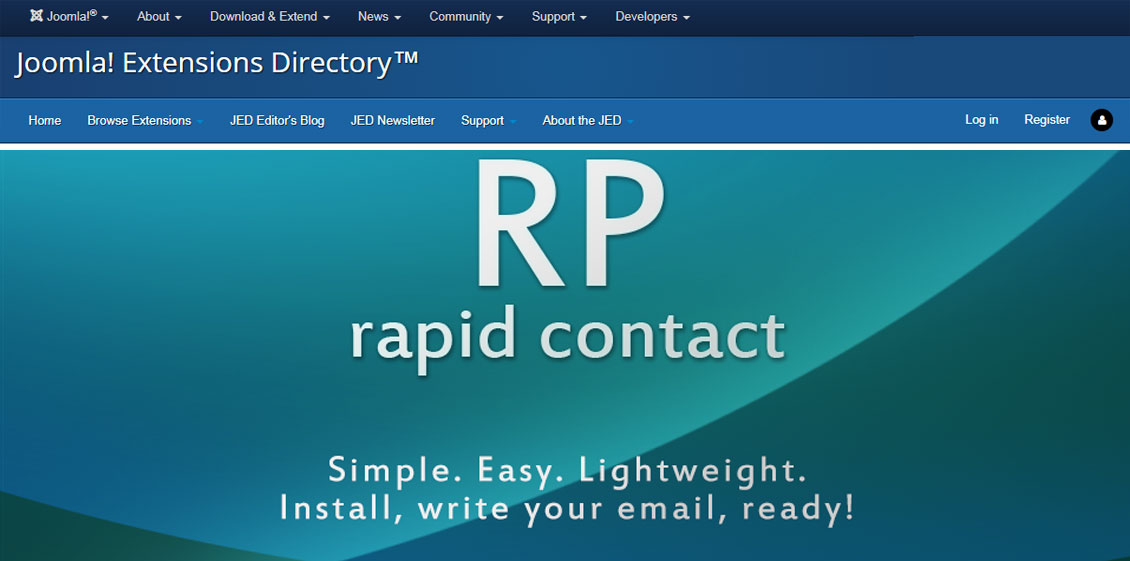 If you want to give your users a contact form which is pretty short and easy to fill up to get in touch with you then Rapid Contact would be the perfect choice. It only has three form fields, which includes the Email, Subject and Message. It's almost identical to the WordPress's default contact from.
But with this Joomla extension, you can also set up spam protection by using the Anti-Spam Question and answer, redirect your users to a Thank you page once the user submits the form, and set up any custom text for the form fields. As soon as a user submits the form, it will send you an email on your selected id. Rapid Contact is also compatible with Joomla version 2.5 and 3.0, and it's been voted by 23 users on Joomla's official website, and received a rating of 4.96 out of 5.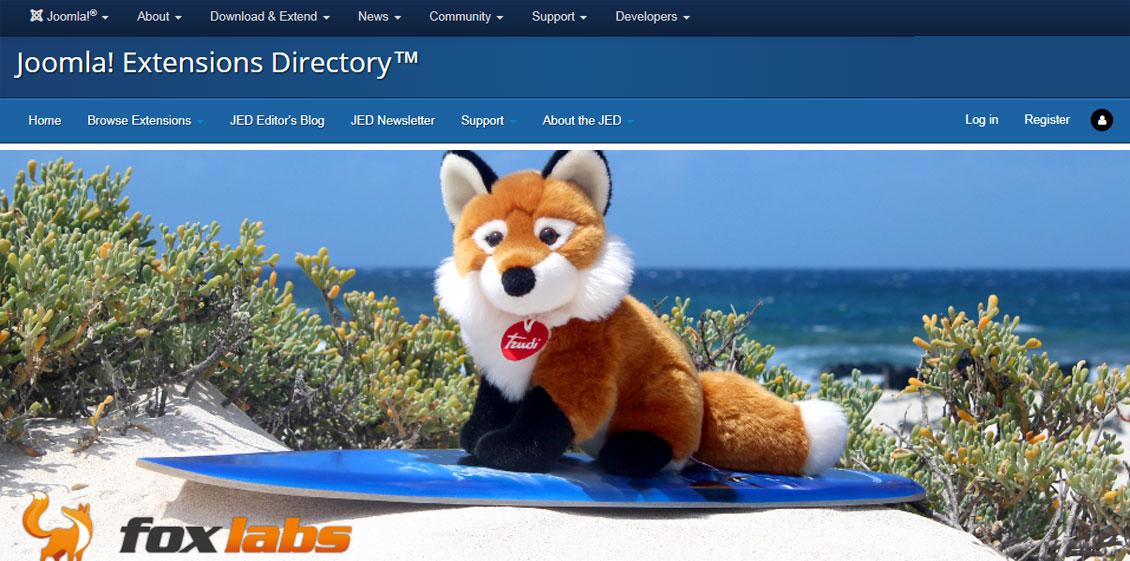 Fox Contact Form is a very famous Joomla extension, which is also used be Skid Row, a very popular American Heavy Metal band on its official website. Setting it up is just a matter of a few minutes. It offers a Table-less design, and uses CSS to stylize the form and its elements. With this form you can add custom fields, and provide your users with uploading capabilities. It can also be used on Responsive Websites made on Joomla. For protecting you from receiving spammy emails via contact form, you can use its Captcha System, and can also integrate it with email newsletters in multiple languages. It has scored a rating of 4.94 out of 5, and has been rated by 18 users. You can use it on your Joomla version 2.5 or 3.0 powered site pretty easily.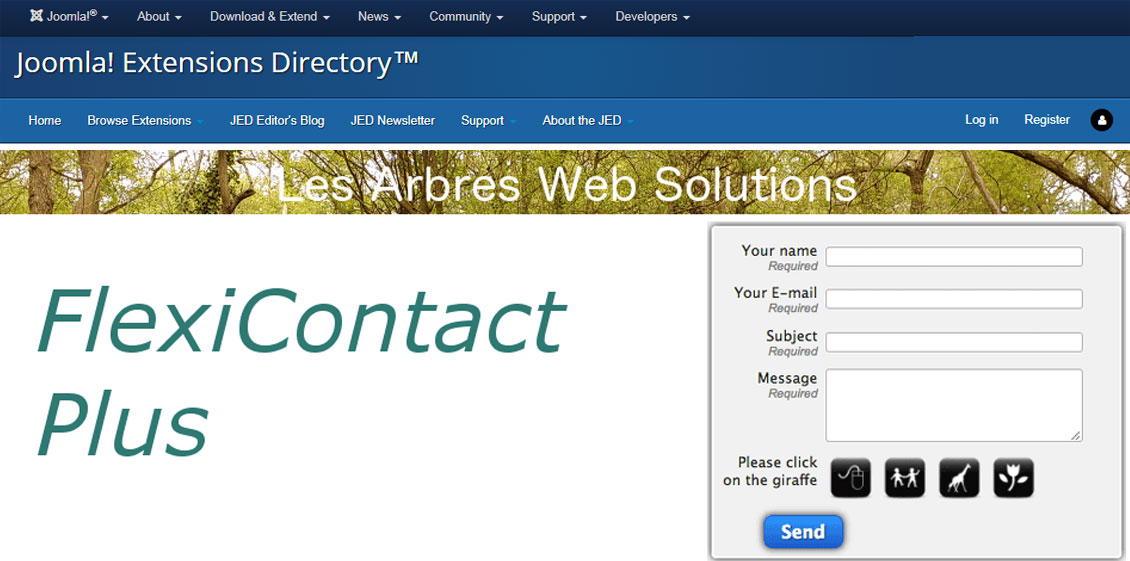 It's an improved version of a free contact page component named as FlexiContact, which eventually means that it comes with all of its features as well as some new and exciting features. With this Joomla extension, you can add up to 50 additional form fields, which includes radio buttons, date picker, list-box, text, etc. You can mark all the fields as necessary or keep them optional according to your preferences. Emails can be sent to multiple recipients. It can be integrated on a contact page in multiple languages. For spam protection, it comes with four different captcha systems, including one with a unique picture and magic word.
The design of the form is pretty simple and user friendly as it's a table less design, and uses pure CSS for stylizing the form elements. It has been voted by 25 users, and received the rating of 4.92 out of 5, and works on both Joomla version 2.5 and 3.0.
If you have used any of the above listed Joomla extensions in the past or using it currently, you can share your views and feedback with us via comment section provided below. Additionally, if you want us to write on any particular topic, you can send it via email or the comment section. And if this article has helped you in any manner please don't forget to share it in your social network, and you can also subscribe to our blog.